SHIKATA KARIN
Photographer / Berlin
Photographer
After performing at Takarazuka Revue Company for 5 years, I studied photography & art direction in Japan and London to shift my career as a photographer.

Six years ago I moved to Berlin, and have been working as a free-lance. I also worked for Olaf Blecker as an assistant. Leveraging my experience as a stage performer, I have been producing movie still photos, CD cover arts collaborating dancers, musicians, actors in Berlin and Japan.

I've held various exhibitions not only in Berlin but also in Paris, Amsterdam and Tokyo etc.Since December 2018, I became a director and curator of the gallery "THE ART OF SEPTEMBER" in Amsterdam.



Fotografin
Nach 5 Jahren als Schauspielerin in der Takarazuka Revue Company, habe ich Kunst und Fotografie in Japan und London studiert, um mich als Fotografin weiterzuentwickeln.

Vor sechs Jahren bin ich nach Berlin gezogen und arbeite seither als freischaffende Fotografin. Ich hatte auch die Gelegenheit, dem Fotografen Olaf Blecker zu assistieren. Außerdem war ich als Fotografin für Filmproduktionen tätig, habe Fotos für Filmplakate und CD Cover gestaltet sowie mit Tänzer*innen, Musiker*innen und Schauspieler*innen in Berlin und Japan zusammengearbeitet. Meine eigenen Erfahrungen als Bühnendarstellerin haben mir dabei sehr geholfen.

Ich hatte auch mehrere Ausstellungen in Berlin, aber auch unter anderem in Paris, Amsterdam oder Tokyo. Seit Dezember 2018 bin ich Leiterin und Kuratorin der "THE ART OF SEPTEMBER"- Gallerie in Amsterdam.
四方花林
写真家
ドイツ、ベルリン在住の写真家。(冬は日本)
湖や森で自然が作り出す動きや光、その残像を捉えた作品を撮り続けている。
ベルリンで出会ったアーティストの音楽やダンスからも作品のインスピレーションを得ている。
ベルリン、パリ、アムステルダムなどで展示を開催。
2018年12月より、アムステルダムにあるギャラリー"THE ART OF SEPTEMBER" の
ディレクター兼キュレーターとしても活動している。

@karinkamera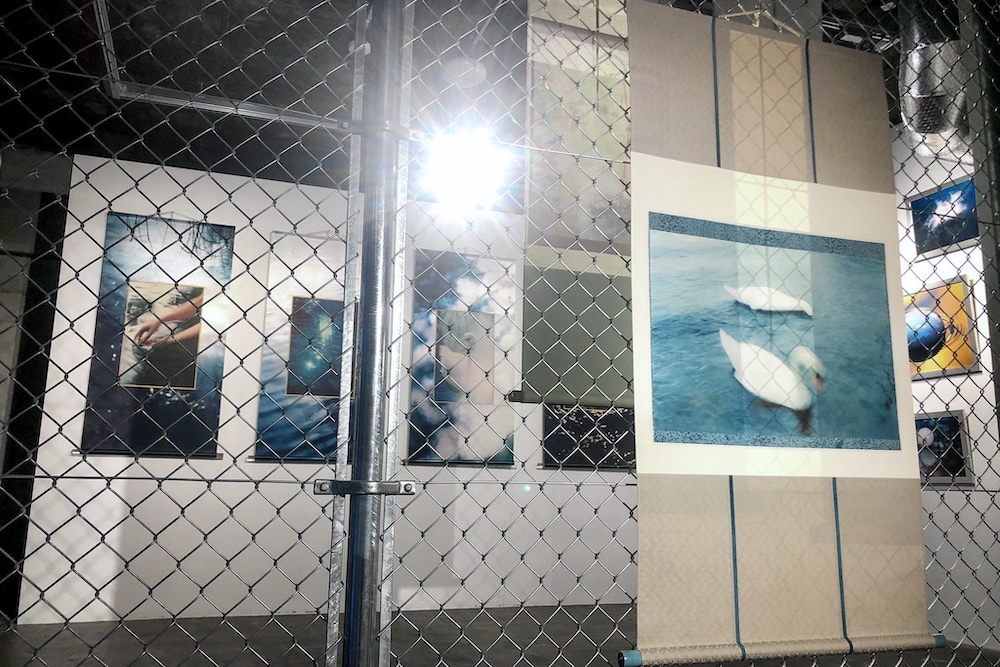 EXHIBITIONS
| | | |
| --- | --- | --- |
| 2022.01 | Kakejiku & Photography | FELLINI GALLERY, KYOTO |
| 2022.1 | REFLECTIONS ON THE WATER | GALLERY ROOM・A , TOKYO |
| 2021.01 | Malerei und Fotos | Gesundheitszentrum Potsdamer Platz, BERLIN |
| 2020.09 | SICF21 | SPIRAL, TOKYO |
| 2019.12 | Your past and your future | THE ART OF SEPTEMBER, AMSTERDAM |
| 2019.11 | Two sides of the Moon in Japan | Sta. , TOKYO |
| 2019.07 | Musik in der Komorebi | Geelvinck Muziek Museum, ZUTPHEN |
| 2019.05 | Two sides of the Moon in UK | 971620 art gallery, LUTON |
| 2018.12 | flow | THE ART OF SEPTEMBER, AMSTERDAM |
| 2018.11 | Falling | Picture Books, BERLIN |
| 2018.11 | You & I | strobe cafe, TOKYO |
| 2018.10 | feeling blue | duvetica, TOKYO |
| 2018.9 | Afterimage of emotion | fringe coffee paris, PARIS |
| 2018.5 | berlin food stylistics | Apartment Hotel Shinjuku, TOKYO |
| 2018.4 | berlin food stylistics | soho print store, LONDON |
| 2017.11 | Feeling blue at the end of summer | Picture Books, BERLIN |
| 2017.9 | LOVE | Inspired By Starbucks Ikejiri, TOKYO |
| 2017.4 | after image dance | Soho Print Store , LONDON |
| 2017.2 | Hybrid Art Fair | Hotel Petit Palace Santa Bárbara , MADRID |
| 2016.11 | TOKIO ALIENS | Cafe Ole , BERLIN |
| 2016.9 | MORGEN MORGEN | Gallery JIB , TOKYO |
| 2016.6 | I R O I R O | Mozzino, LONDON |
| 2016.2 | r i a r i a | Gallery small view, TOKYO |
| 2016.2 | OSAKA COLORFUL KEIKAKU | Hankyu Department Store, OSAKA |
| 2015.11 | LONDON★LONDON | Hanshin Department Store, OSAKA |
| 2015.10 | K i R A K i R A | Gallery JIB, TOKYO |
| 2015.1 | Tokyo Cinderella Dolls | SPRMRKT, SINGAPORE |
| 2014.12 | Fall in Love with KYOTO, beginning of the journey | Iemon Salon, KYOTO |
| 2014.8 | Origami Daydreaming | Cafe Salvador, TOKYO |
| 2014.8 | LONDON tour experience in GINZA | Matsuya Ginza, TOKYO |
| 2014.7 | I'll be a Superstar & come to get you by Vespa!! | Mozzino, LONDON |