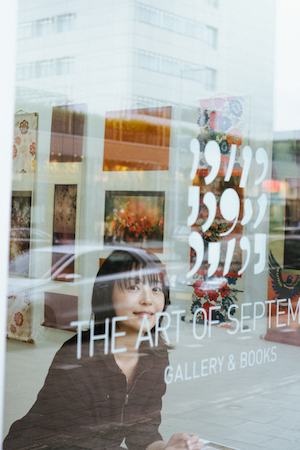 SHIKATA KARIN
Photographer
Photographer based in Berlin, Germany.
My works capture the movement and light created by nature in lakes and forests, and their afterimages.
I draw inspiration from the musicians and dancers whom I met in Berlin,
and often collaborated with artists from other genres.
I had several exhibitions in Berlin, Paris, London, Amsterdam and Tokyo.
Since 2020, I have been creating Kakejiku with my husband
who is a Kakejiku artist, using my photographs.

四方花林
写真家
ドイツ、ベルリン在住の写真家。
湖や森で自然が作り出す動きや光、その残像を捉えた作品を撮り続けている。
ベルリンで出会ったアーティストの音楽やダンスからも作品のインスピレーションを得ている。
ベルリン、パリ、アムステルダムなどで展示を開催。
2020年より掛け軸アーティストの夫と写真を使った掛軸を制作している。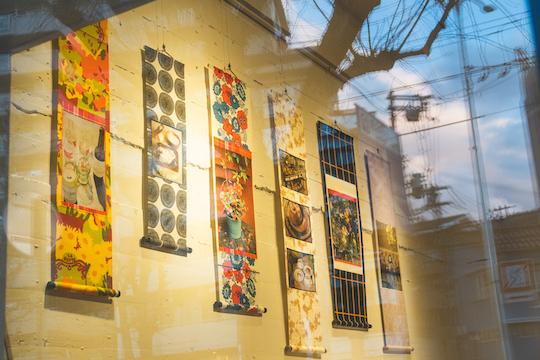 EXHIBITIONS
| | | |
| --- | --- | --- |
| 2023.5 | Kakejiku & Photography | THE ART OF SEPTEMBER, |
| 2023.1 | The Baltic journey | Cultivate Gallery, KOBE |
| 2023.1 | The Baltic journey | APARTMENT HOTEL SHINJUKU, TOKYO |
| 2023.1 | Kakejiku & Photography | sioribi, NAGANO |
| 2022.1 | Kakejiku & Photography | FELLINI GALLERY, KYOTO |
| 2022.1 | REFLECTIONS ON THE WATER | GALLERY ROOM・A , TOKYO |
| 2021.1 | Malerei und Fotos | Gesundheitszentrum Potsdamer Platz, BERLIN |
| 2020.9 | SICF21 | SPIRAL, TOKYO |
| 2019.12 | Your past and your future | THE ART OF SEPTEMBER, AMSTERDAM |
| 2019.11 | Two sides of the Moon in Japan | Sta. , TOKYO |
| 2019.07 | Musik in der Komorebi | Geelvinck Muziek Museum, ZUTPHEN |
| 2019.5 | Two sides of the Moon in UK | 971620 art gallery, LUTON |
| 2018.12 | flow | THE ART OF SEPTEMBER, AMSTERDAM |
| 2018.11 | Falling | Picture Books, BERLIN |
| 2018.11 | You & I | strobe cafe, TOKYO |
| 2018.10 | feeling blue | duvetica, TOKYO |
| 2018.9 | Afterimage of emotion | fringe coffee paris, PARIS |
| 2018.5 | berlin food stylistics | Apartment Hotel Shinjuku, TOKYO |
| 2018.4 | berlin food stylistics | soho print store, LONDON |
| 2017.11 | Feeling blue at the end of summer | Picture Books, BERLIN |
| 2017.9 | LOVE | Inspired By Starbucks Ikejiri, TOKYO |
| 2017.4 | after image dance | Soho Print Store , LONDON |
| 2017.2 | Hybrid Art Fair | Hotel Petit Palace Santa Bárbara , MADRID |
| 2016.11 | TOKIO ALIENS | Cafe Ole , BERLIN |
| 2016.9 | MORGEN MORGEN | Gallery JIB , TOKYO |
| 2016.6 | I R O I R O | Mozzino, LONDON |
| 2016.2 | r i a r i a | Gallery small view, TOKYO |
| 2016.2 | OSAKA COLORFUL KEIKAKU | Hankyu Department Store, OSAKA |
| 2015.11 | LONDON★LONDON | Hanshin Department Store, OSAKA |
| 2015.10 | K i R A K i R A | Gallery JIB, TOKYO |
| 2015.1 | Tokyo Cinderella Dolls | SPRMRKT, SINGAPORE |
| 2014.12 | Fall in Love with KYOTO, beginning of the journey | Iemon Salon, KYOTO |
| 2014.8 | Origami Daydreaming | Cafe Salvador, TOKYO |
| 2014.8 | LONDON tour experience in GINZA | Matsuya Ginza, TOKYO |
| 2014.7 | I'll be a Superstar & come to get you by Vespa!! | Mozzino, LONDON |